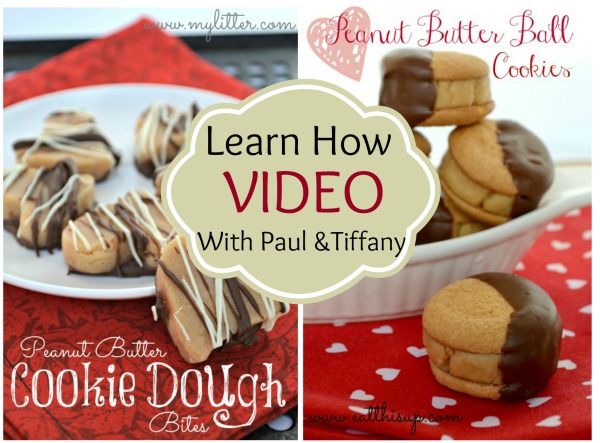 Wednesday, February 12th at 10:00am CST you can watch Tiffany and I *LIVE* show you how we make both of these treats! This recipe/cooking segment will go from 10:00am – 10:30am and you can watch either on Google+ or on YouTube live.
It is super easy to watch, it is fun to see people live and since this is a new thing for us, you can make fun if you want, I am sure we will have a few bloopers!
We are going to be making Peanut Butter Cookie Dough Bites and Peanut Butter Ball Cookies and showing you how we are going to be giving them to our kids teachers and neighbors for Valentines Day.