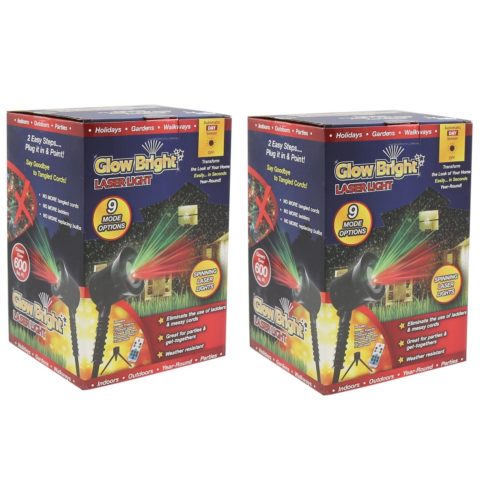 2 Pack Glow Bright Motion Laser Light Show DELUXE w/Remote, Tripod, and Stake $49.99 Shipped!
Say goodbye to tangled cords and all that time stringing those lights all over the house! Create dazzling indoor or outdoor get-togethers! Multiple design options! Easily adjust the design settings. 6 spinning light modes, 3 still light modes and covers over 600 sq. ft.
Includes:
1 x Laser Projector
1 x Ground Stake
1 x Tripod Base Stand
1 x Remote Control
1 x User Guide
Looking for more Holiday Deals?  
Find them easily by clicking the Holiday Deals tab at the top of the site!
Want the most of your Shopping this year?