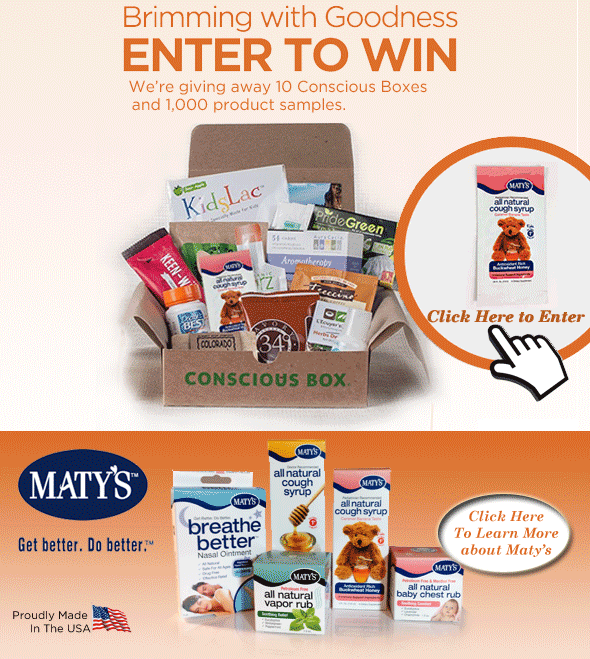 Quick! Head over to Maty's and become a fan so you can be one of 1,010 winners! The give away ends tomorrow (the 24th) so HURRY! They are currently giving away on their Facebook page:
10 Conscious Box Winners (a monthly subscription box full of all natural, vegan and gluten free products) and
1,000 sample packet winners!
If you attended my reader conference this last year, you might remember they gave everyone a full size all natural cough syrups to try. It is the BEST stuff! It's honey based, and the rest of the ingredients can be found in your kitchen 🙂 There was a study done by Penn State University back in 2007 that concluded buckwheat honey was more effective at quieting a cough than dextromethorphan, a popular cough medicine. No wonder-I swear when I give Maty's to my kids they quit coughing so much quicker than with anything else. The best part is I can even give it to my 2 youngest, who are still both too young for any "regular" cough syrup!
Head over to Maty's and enter to win!