These days going to the grocery store in the middle of the day can be a chore and Amazon has made it super easy to still get the things we need for the kid's lunches, dinner, and more without even leaving the house. Prime Pantry is exclusive service for Amazon Prime Members only so if you're already a member get to shopping, but if not you can Sign up for Amazon Prime HERE.
Here are a few things you need to know about Amazon Prime Pantry:
Note: Amazon Prime Members can pay an additional Prime Pantry membership fee of $4.99/month to receive FREE shipping on all Prime Pantry orders of $10 or more. All other Prime members receive FREE shipping on orders of $35 or more. For orders under these thresholds, Prime and Prime Pantry members pay a shipping fee of $5.99 per order.
Pantry boxes hold up to 45lbs
When filling your Pantry Box you will see a % in the corner, you DO NOT have to fill it to 100% before shipping
Regular Amazon Prime Orders will NOT be combined/shipped with Amazon Prime Pantry boxes
So we've got the bare bones of Amazon Prime Pantry out of the way so why is it so awesome? You can shop items you can buy in your local grocery stores and get the same if not cheaper prices before and after coupons. (I've often found these items I buy often are cheaper on Amazon Pantry with coupons). Sometimes when trying to save money on food items locally and couponing you might find empty shelves BUT often many items we can find the exact or close to the same deal on Amazon Pantry and still save money.
Make sure you check out the Amazon Prime Pantry Special Offers:
Buy More, Save More in Prime Pantry
A new way to save even more by selecting any combination of the eligible items below: Buy 5, save $5. Buy 10, save $10. Buy 15, save $15. Discount automatically applied at checkout.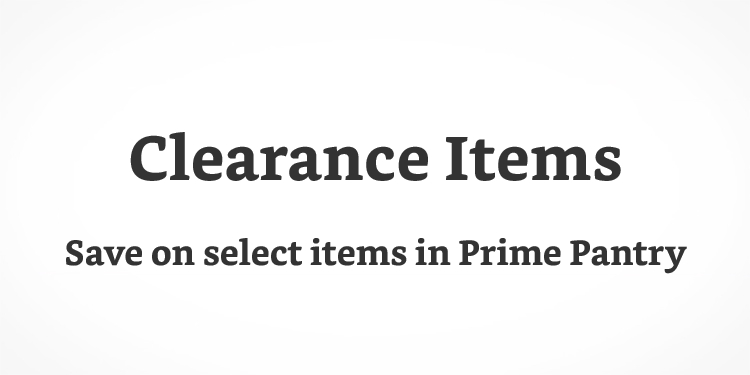 Save on Pantry clearance items. Limited time offer. While supplies last.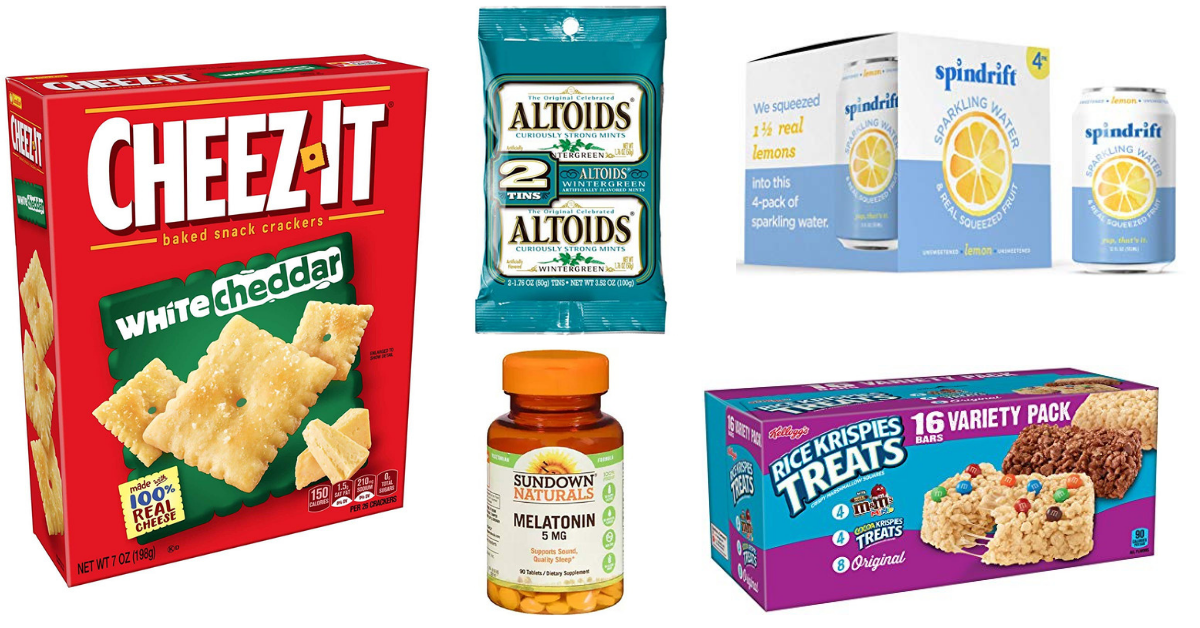 Stock Up & Save! You can view all of Amazon Prime Pantry Deals Here!
~~~~~
Shipping may be extra, be sure to check out Amazon Prime for FREE 2 DAY SHIPPING (use THIS LINK for a free 30 day trial!)
Try
Amazon Moms Free for 30 days
! It gives you free 2 day shipping and 20% off diaper subscriptions
Make sure to check out I Heart the Mart's Amazon Favorites. Find out which items we see deals on most often, some of the best add on items to get to $49.00 for Free Super Saver Shipping and many more goodies everyone loves.
Learn how to check your Amazon credit balance.
*Remember that Amazon prices can change without notice. Please verify price before ordering.