This is a sponsored post. We were invited to write about this cool Quaker promotion by ShopHer Media Influencer Marketing Program. All opinions are 100% my own!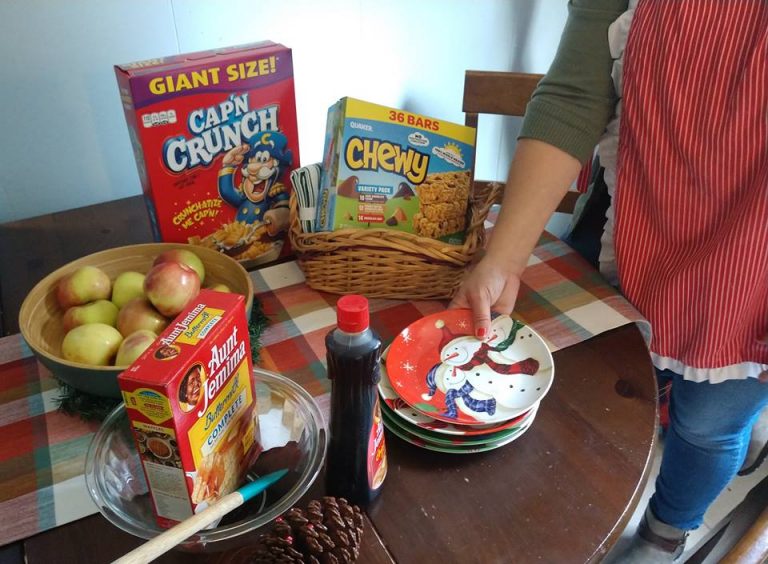 Seasonal Savings with Quaker & Walmart!
The holiday season is upon us – and it seems like it's the busiest time of the whole year! We're running around trying to shop for gifts, travelling to spend time with family, making room in our schedule for parades and parties, and generally turning our routine upside down!
During the mad rush of the holiday season, I like to hit Walmart for easy one-stop shopping. (I especially love that I can buy BIG boxes of family favorites that will last us awhile.) The less I have to hit pause on all our family fun to make a grocery run, the happier I am!
And it gets better… Tis the season to save BIG at Walmart!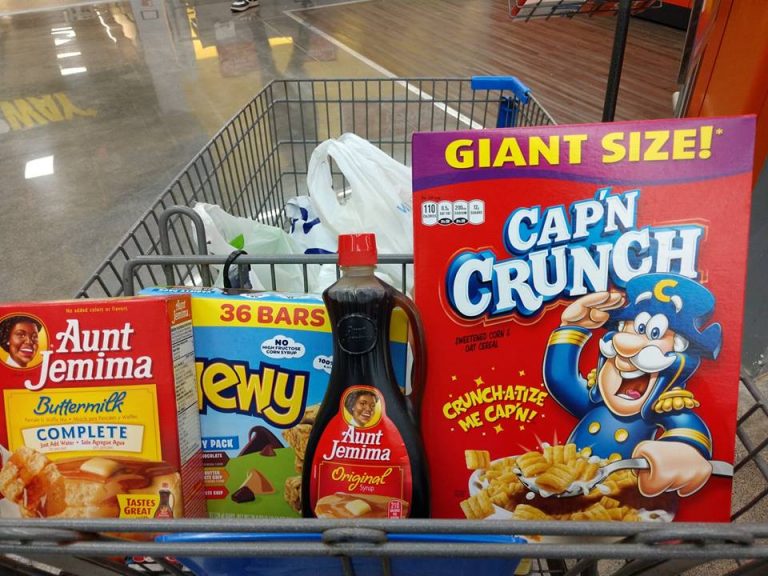 Now through Dec. 15th, get a $5 Walmart eGiftcard when you buy $15 in participating Quaker products online or in-store. Just email your receipt to submit@quakerseasonalsavings.com and choose from over 400 Quaker items, including your favorites like Quaker Oatmeal, Aunt Jemima, Cap'n Crunch, and so many more.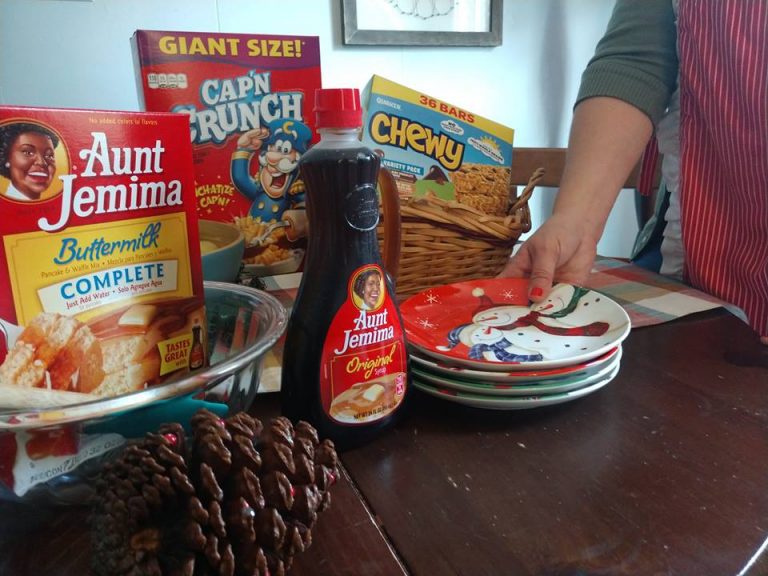 I was in Walmart this week picking up supplies for pancakes. I love making my family pancakes when they're home from school over Thanksgiving and Christmas break. It's something I don't normally do during the rest of the year, so for our family it's part of our seasonal traditions. 🙂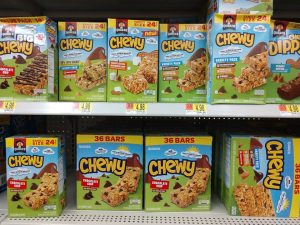 Shop a BIG Variety of Quaker Products at Walmart.com
While there – I noticed that there were a HUGE variety of Quaker products, from oatmeal to granola bars, bulk boxes of cereal and big bottles of syrup. (PERFECT!) Also – there were SO MANY VARIETIES that you normally don't see in other grocery stores.
In addition to pancake supplies, I also picked up a big pack of granola bars (for those rush-rush days when they're running out the door to school, or running late for practice!) I also restocked on Cap'N Crunch which is an absolute FAVORITE cereal in our house. My Family was so thrilled to see such a huge box when they opened the pantry!
Now I'm totally set on our fave cereal, we've got plenty of pancake supplies for our cozy mornings at home, and snacks. Plus I'll be getting a $5 Walmart eGiftcard for buying $15 in Quaker products! Woohoo!
(Come to think of it, that might make a good stocking stuffer….)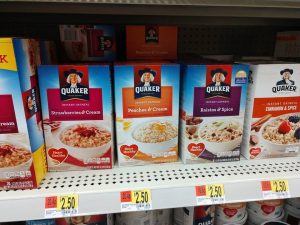 CLICK HERE to shop Quaker products on Walmart.com!