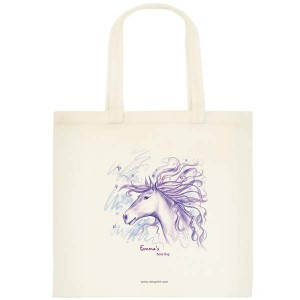 Today the FREEBIE is a personalized bag! I made this one for Emma for her books, she has wore out her library card this summer. The bag says "Emma's Book Bag". These bags are free and shipping is $4.41.
This would make a good bag for a coupon binder if you don't have a strap on yours.
Go HERE to get yours!
~ Posted by Tiffany!