Now is a great time to start fresh and improve your health!  Young Living just released this new kit including the Vitality line in the Premium Starter Kit.
What is included:
* 11 bottles of the most popular oils (5ml size)
* Dew Drop Diffuser or Home Difuser
* Product samples (great for the purse!)
* Wholesale membership (i.e. future discounts!)
From us: 
* 400 pg Essential Oil Guide
* Essential Oils Starter Guide
* Bottle Stickers
* Access to e-books, e-courses, Facebook support Groups and MORE!!
Get the Young Living Essential Oils deal by clicking the any link in this post.
If you were like a lot of people in the past year and had been hearing about oils, but wasn't really sure what they were, or how they were used, or what the big deal was, that is ok! We was interested having used them a long time ago, we got the starter kit and was added to some great Facebook groups, and all of a sudden, we can't stop thinking about anything else! It is making such a big difference in our health and well-being that I find myself reading about oils all day and always trying new ones. It has saved our family quite a bit of money in the past year on visits to the Dr. and even on cleaning supplies (and you know how cheap we get those!).
If you've been wanting to get started, this is a great time take the "oily leap" and get the starter kit and $40 in FREEBIES!
The Premium Starter kit from Young Living is $160, right now, which is more than 50% off the retail price. If you bought all the oils, diffuser etc. separately it would cost over $300. We want you to get all the tools that you will need to get started!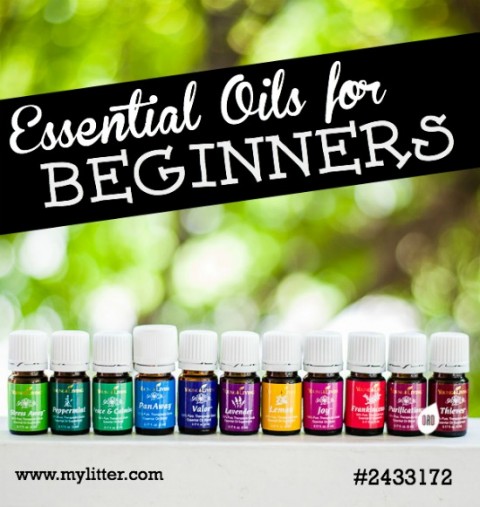 Tiffany posted a Getting Started with Essential Oils you can check out HERE.*This promotion is available for US residents only.

Head over to the Young Living page here and fill in your information.
*Be sure the "Wholesale Member" option is checked so that you don't end up paying retail prices. This will allow you to save 24% off all your oils!
*Be sure the "sponsor ID" and "enroller id" say 2433172 (so that I can send you your freebies)!
*If you do not feel comfortable putting in your social security number (this is only for tax purposes if you decide to turn this into a business, Young Living is required by law to ask for it) then you can get an EIN from the IRS   in just a few seconds here and use that number instead (the IRS just needs to be able to connect some number with you for tax purposes). The reason you are asked to list your social security number is for tax purposes. If you make over $600 per year selling Young Living products, you will receive a 1099 form in the mail, as is required by law. Young Living is a 20 year old company and will never share this info with anyone.
Select your starter kit. My recommendation is the Premium Starter Kit ($150). This kit comes with the oils that I use every single day and will qualify you for all of the freebies that I mention above!
Step 3 in the sign-up process is totally optional. Young Living offers an awesome program called Essential Rewards that allows us to earn free oils by earning points on products that we want to buy anyway. It also gives us reduced shipping!
Monthly bonus oils (OPTIONAL). If you would like to earn a free oil, then you'll need to get your order total up to 190 PV (different products have different point values).
Finally, don't forget to confirm your order! The tool will log you in (or you can go directly to YoungLiving.org), allow you to confirm your order again and you'll need to enter your payment information again. Don't miss this step or your order will not be confirmed!
Thats it!! Easy. Then I will be emailing you with links to get into our Facebook groups and to confirm your mailing address so I can send you your freebies! If you have ANY questions, PLEASE feel free to ask me anything, I would love to get you started and help with anything you might need!