24 Non-Candy Treats for Halloween
Between food allergies and new school policies, more and more parents are looking around for other kinds of treats to hand out this Halloween. If you're among those looking for a treat without the sweet – you're in the right place! We found tons of Halloween Candy Alternatives on Amazon – and many of them fall at a price point of between 10¢ and 50¢ per child.
plastic

Foam Halloween masks – 12 PC

Assorted styles
Halloween Stampers

Pack of 24

Stamp spooky notes with these 1 1/2″ plastic stampers

Print colorful creatures on the pages of your Halloween stories and scrapbook pages

3 different stamps Include Bats, Ghosts and Pumpkins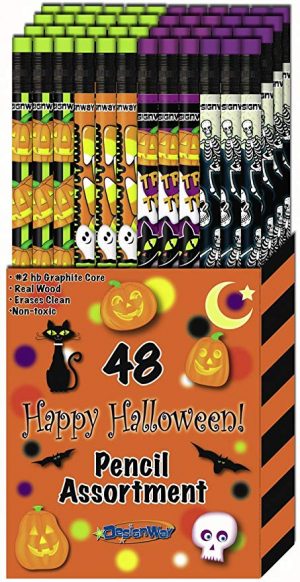 DesignWay Halloween Pencil, 48-Pack
Fun, Functional and Practical

Quality no.2 Pencils

Clean Erasing, Strong Lead, and Non-Toxic
12″ x 7 1/2″, 16 pieces

For decorating windows, walls, rooms and ceilings

Halloween latex punch balloons in different colors

Perfect for Halloween, special events or any other themed occasions
Glow in the Dark Halloween Bouncy Eye Balls, 12ct
rubber

12 pack of glow in the dark eyeballs

32 mm size (1.3 inch)

expose to light for the best glow
Glow in the Dark Vampire Fangs, 72ct
Glow-In-The-Dark
Plastic
6 dozen per unit
2 1/2″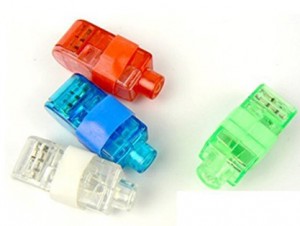 Built-in elastic bands fit all finger sizes


Powered by high capacity batteries

Each finger light lasts up to 24 hours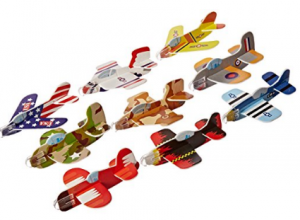 foam

4″ Foam glider assortment

72 pieces in individual envelopes

Variety of colors and styles

Assortments may vary.

Ages 3+
Vinyl 

An assortment of vibrant colors 




Glitter sticky hands

Measures 1 1/4″ wide on a 7″ long string.

Each package includes 6 dozen (72 pieces)

I

ndividually wrapped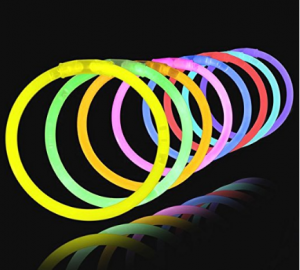 100 pack of  8 Inch

Ip to 12 hours of glow

Assorted Colors


Comes with the same number of connectors so you can turn them into Lumistick bracelets or necklaces.

Nontoxic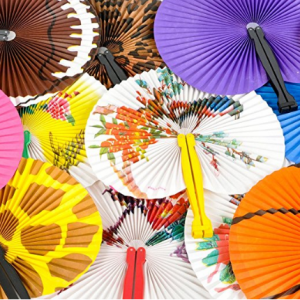 Folding Fan Assortment, 4 dozen 
10" folding fan assortment

48 fans per order

Variety of colors and patterns

Paper fan features plastic handle

Ages 3+
Fun Express Halloween Rubber Duckies (1 Dozen)
12 adorable ducks
Non-toxic
2″  in size
Halloween themed
Adjustable

Woven friendship bracelets in 4 assorted neon colors

Bulk pack of 144 count

Bright and vivid neon colors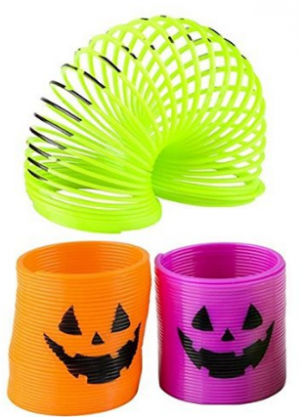 48 pack
1.4″
Neon Colors
Pumpkin Smile Design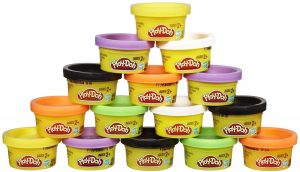 15 count pack

One-ounce cans

An assortment

of colors.

Made using safe materials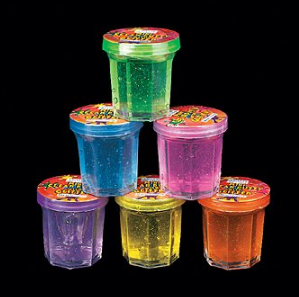 Neon Clear Putty with Glitter, 48ct
Glitter

Durable and reusable

Bright and vibrant colors

Each pack includes four dozen 1 1/4″ plastic containers

Total of 50 pieces with 10 Different Shapes 

5-7 Different Colors

Plastic

Length is about 10 inches

No BPA and PFOA

Reusable Drinking Straws


40 single-serve pouches of our top Goldfish flavors

16 pouches of Cheddar

12 pouches of Flavor Blasted Xtra Cheddar

12 pouches of Goldfish Colors
This product 13g sugar; leading regular juice drinks 22g sugars per 6 fl. oz. serving.

No High Fructose Corn Syrup

No Artificial Colors, Flavors, or Preservatives

Clear-Bottom Pouch! See Goodness!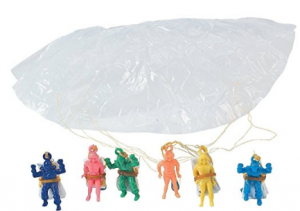 Tossing them into the air and watching them float to the ground.

Each assortment features dark blue, light blue, pink, green, orange and yellow paratroopers

6 dozen per unit

1 1/2″ in size

24 Count
Plastic


Rotating toys with balancing weighted bearings

Variety of shapes, styles, and colors

Weighs almost nothing


Measure from 2.5″ inches to 3″ inches in length
24 Print Designs

Pack of 72

Each bracelet measures 8.5 inches. One size fits all

Slap-on your wrist to form a bracelet

Made with a smooth vinyl cover
40 Pieces

Each Bubble Wand Measures 4"

Includes 8 Of Each Color

Each 0.16-Oz. Tube Comes Prefilled With Non-Toxic Bubble Soap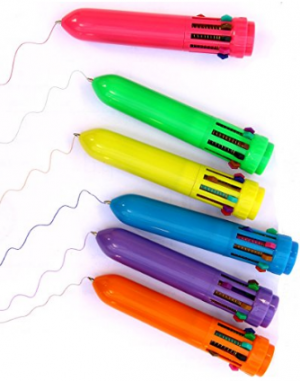 Doodling Fun For The Kids

10 ink colors per pen

Assorted Plastic colors

Packaged in 2 dozen per order

Pens measure 3 3/4″ each
You can find so many non-candy treat options from stickers, erasers, buttons, crafts and more. See them all via Amazon here!
Shipping may be Free with your Amazon Prime Membership.
Make sure to check out our Back To School Deals we've posted so far!

Don't miss out on Hot Amazon Prime Deals!
Sign up for your Amazon Prime Membership today and enjoy your FREE 30-DAY FREE TRIAL!
You may also enjoy these Special Amazon Prime Memberships: 
Amazon Prime Membership for Qualifying U.S. Government Assitance Programs such as EBT Card: Enjoy the benefits of Prime at almost 50% off the regular monthly price.
Amazon Prime Membership for College Students. Qualifying students with an .edu email may enjoy a FREE 6-MONTH TRIAL.
*Remember that Amazon prices can change without notice. Please verify the price before ordering.