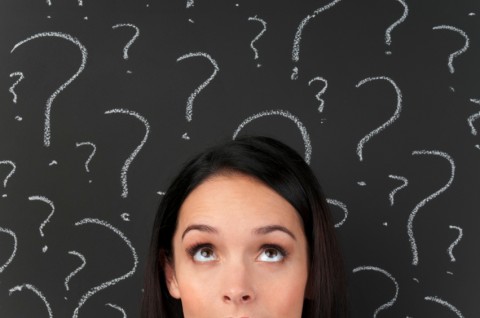 This is a guest post from MyLitter:
I get a LOT of email everyday and I try and answer all of it. Most of the time it is readers having problems at their stores and asking what to do.
This is a reader email question from Sunday:
Hello Tiffany,
So i know that Walmart has changed their coupon policy. Was told tonight that they no longer price match and use coupons. It has to be one or the other. Manager was very rude and said they would only do it this time. When told that we had the printed policy he said "he hasnt read it yet" but refused to even look at it but yet said because of the changes he couldn't do it again. So i am confused, If he never read the policy why is he saying that We cant do this? And is he right?
This was my answer because I was a really mad at the manager:
Oh my heck!!!
What an ass! No, nothing has changed in the policy!
Call 1-800-walmart and tell them the name of your store and the problem that you had. Ask them to call your manager and set him straight and call you BACK when they have taken care of the problem.
Tiffany
Ok, so normally I don't write a reader back that way but I was just tired of managers clearly not knowing what their own coupon policies are.
Walmart has not changed their policy in 18 months. Managers have had 18 months to get a copy and read it. They have had some procedure update for employees but no change in the policy.
Why do managers and cashiers tell you "there has been a policy change?"
BECAUSE THEY DON'T KNOW THE POLICY. They don't want to look like they have no idea what they are talking about and so they make up policy changes and they make up "rules" and it usually ends with…. come on, you have heard it before…
"O.K. Just this ONE time"
When it should be, "Sorry I don't know my own policy. Next time you come in I will have read it and will start following it."
What can you do?
READ and PRINT the coupon policy for the store you are shopping at and BRING THE POLICY WITH YOU every time you shop there. Need to find the policies, you can go HERE and print them.
If you are still having problems, call corporate. This way you get confirmation that you are correct and you can ask them what you should do. They might tell you it is up to the manager. If that is the case and they are not friendly I would not shop there. If you are correct, then I would ask them to call the manager of that store and have corporate explain their coupon policy to them. ASK FOR A FOLLOW UP CALL!
Need the corporate phone number? Just Google "—– corporate phone number" and you will find it. I call Walmart often and so it is 1-800-walmart.
If you are armed with information and confidence you will have a better shopping experience.