Apparently this fun Dove Truth Files game has been out a little while, I just found it today, but you can get a $2 Dove coupon when you play. There are also other prizes that you can win, and you have until May 15th to play.
:: MAKE SURE TO DISABLE YOUR POP UP BLOCKER – Or you can't print the coupon! 
Instant Win Prizes
* FREE Music Download – 10,000 winners
* FREE Mobile Device Skin ($20 value) – 150 winners
* 2 Movie Ticket Vouchers ($24 value) – 500 winners
* $5 Sponsor selected online gift card – 2,495 winners
* $10 Sponsor selected online gift card – 1,000 winners
* $25 Sponsor selected online gift card – 200 winners
* $50 Sponsor selected online gift card – 75 winners
* Dove free product coupon ($6.50 value) – 5,500 winners
* One year supply of Dove, awarded as 18 Dove beauty bars and one Dove branded towel ($48.20 value) – 100 winners
( Thanks Hip2Save!)
* If you don't get the message to print the coupon try this: Go to the upper right hand corner of the Dove FB page and there is a little lock, when you click on it "privacy shortcuts" should appear. Scroll down to "see more settings". Then click on the left side of the screen to "apps". Find the "Dove" app and click the little "X" on the right hand side and "remove". That should work when you go back and start the link over again.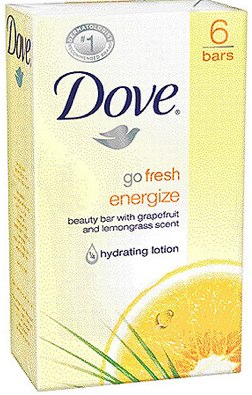 The coupon can be used on the Dove Body Bar 6 packs or the Dove Body Wash 16oz.
::DEAL IDEA:: 
Buy Dove Body Bar 6 pack $5.88
Use $2 off Coupon
Total: $3.88 or $.64 a bar.
Buy Dove 2 Pack Body Wash $5
Use $2 off Coupon
Total: $3 or $1.50 a bottle