OMG!!! They are offering FREE SHIPPING!!!!!!
::UPDATE:: Check the links below, the Toms sale is showing up live NOW, Tuesday night!! GO GO GO!!!
Just a heads up that WEDNESDAY morning, Zulily will be having a HUGE sale on Toms shoes! If you have had experience with this sale in the past, you know how fast they sell out! Plus, you know that you need to be ready!
You will need to have a Zulily Account to see all the deals, make sure to sign up HERE and be ready to go!
Zulily is a designer flash sale site and they will get the newest and coolest styles! BUT you MUST be ready for this sale!
* TIP: if you are a womens size 6, you can get a kids 5, and sometimes a 4.5.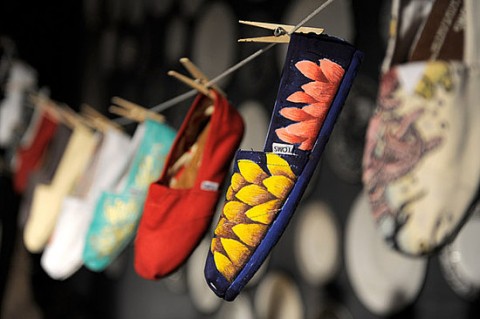 I will remind you in the morning as soon as they open. Sign up ahead of time HERE so that you can get in quick!
If you are already a member, you can go HERE and login! *Remember that for every pair you buy, Toms donates a pair to a child in need.
Have you heard of TOMS One for One program? TOMS was founded in 2006 by Blake Mycoskie, inspired by a trip to Argentina where he saw extreme poverty and health conditions, as well as children walking without shoes. To realize this mission, Blake made a commitment to match every pair of TOMS purchased with a new pair given to a child in need. One for One.