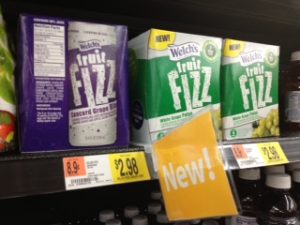 What an AWESOME way to start the new month! The  high value $2 off Welch's Fizz Coupon IS BACK!! These are only $2.98 at my store so $.98 after coupon! Please let me know if this is a full reset or just an encore!


Buy Welch's Fruit Fizz $2.98
Use $2 off Welch's Coupon HERE
Total: $.98!